SERVICE OVERVIEW
Quality ADAS Calibration Services
Are you looking for ADAS System Calibration services in Apopka, Florida? We are here to serve you.
Most modern cars feature a front camera attached to the windshield. When your windshield suffers significant damages, it affects your camera and sensors. As you know, the camera is an essential part of the larger ADAS (advanced driver assistance safety) system. They help you remain safe as you drive your car. So, you need to ensure they are working correctly after replacing your windshield.
At C-THRU AUTO GLASS, we help you stay safe on the road. We are home of talented and experienced technicians in auto glass repair and ADAS calibration. The technicians ensure that your ADAS system calibration meets the manufacturers' standards.
If you're looking for ADAS Calibration services in Apopka, Florida, consider C-THRU AUTO GLASS. Call us on (321)-972-3347 for timely and quick ADAS calibration.
We also provide windshield replacement & repair services. Get in touch for a free quote or schedule an appointment today.
MAKE AN APPOINTMENT
We provide professional Auto Glass Repair, Replacement & ADAS Services for your Car's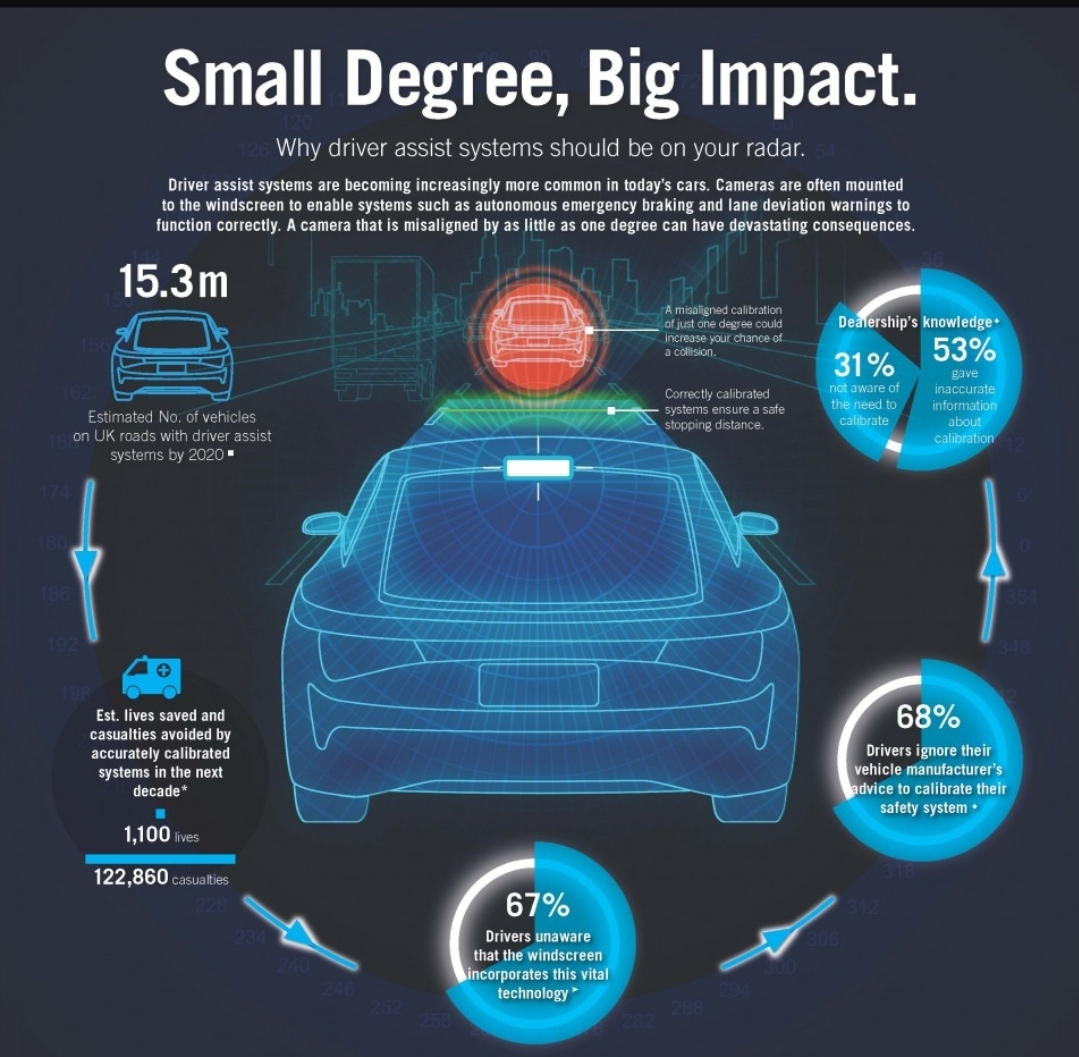 What is ADAS calibration?
ADAS calibration is the process of ensuring that this system working properly. As auto technology advances, different parts of cars are getting additional functions. One of these parts is the windshield. In modern cars, the windshield is no longer for protecting you from wind and debris only. Instead, it is now a vital part of the advanced driver assistance system (ADAS).
Modern windshields come with cameras and sensors attached to them. When there is an issue on your car windshield, you need to replace it. Windshield replacement temper with the functioning of these cameras and sensors. A slight change in the camera's setting affects the viewing area can have a massive impact on the entire ADAS system.
So, calibration involves testing and resetting the cameras to ensure they are working as they did before the windshield replacement. Good to note is that the ADAS calibration is a complex task and requires advanced techniques.
At C-THRU AUTO GLASS, host a team of technicians with vast experience in ADAS calibration. We employ modern calibration tools and systems to restore your cameras and sensors to manufacturer specifications.
Our calibration services employ recent vehicle computers in the camera optimization process. The good thing is you do not need another appointment. Our technicians can complete windshield replacement and ADAS calibration in a single appointment.  This aspect makes us one of the leading providers of ADAS calibration services in Apopka, Florida.
ADAS Calibration
Best engineers certified to make ADAS Calibration
Types of ADAS Calibration
There are two types of ADAS calibration. The first one is the dynamic calibration. This type involves calibrating your car's camera setting by driving it on a well-marked road at a given speed.
The other type is the static calibration. This calibration involves fixing your car's camera settings using a targeted image on a fixture. You mount a specific image on an institution as you perform the calibration process. Depend on your car model, you may need one or both calibrations.  The calibration process can take up to two hours.
However, our technicians at C-THRU AUTO GLASS apply modernized ADAS calibration techniques for enhanced time-saving. We take around 30-45 minutes on each of the calibration processes. So, you do not need to spend a whole day at our premises. We will fix your car as you wait and drive away to focus on other essential aspects.
Do you need windshield repair services? We do that too! Contact us for professional services.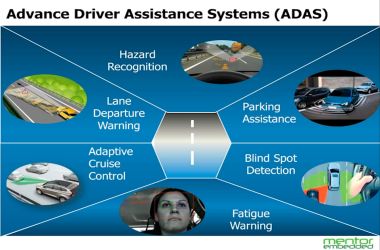 MAKE AN APPOINTMENT
We provide top professional services for your car
Why consider us?
Professional and reliable services
Professionalism and reliability are our guiding principles. We engaged certified, skilled and experienced technicians on any windshield ADAS calibration process.  also, our team consists of technicians with over 10 years of experience in the auto glass repair industry. So you'll be dealing with professional and reliable persons.
The affordable and excellent customer satisfaction rate
Our team puts the customers' needs first and aim at satisfying them. Also, we offer pocket-friendly charges. You do not need to break your bank to pay for the ADAS calibration services. So, you can also join our group over 4000 happy customers who believe in our auto glass repair services.
Free mobile services
Are you searching for ADAS calibration services near me? We are next to you. C-THRU AUTO GLASS is one of the few providers of ADAS calibration services in Apopka, Florida, offering free mobile services. We will come to your place if you live within 50 miles from our location.
GET IN TOUCH
We would love to hear from you
ADDRESS
349 Mantis Loop Apopka FL 32703
BUSINESS HOURS
Monday-Friday, 8.00 am – 5.00 pm Saturday 8.00 am – 12.00 pm Sunday Closed
POPULAR SERVICES
Competitive quality services provided by our engineers
Windshield Replacement
For Any Make Year & Model Car's
Windshield Repair
For Treating Minor Windshield Cracks