SERVICE OVERVIEW
Get an expert level windshield repair in Apopka, Florida
Quality Windshield Repair Services.
No doubt, a damaged windshield compromises your safety. The windshield not only prevents the wind but has other protective purposes. First, it prevents debris and water from getting into your car.
Also, it plays a critical role in stopping the penetration of most items during a crash. Do not forget that your windshield has a vital part in airbag deployment. So, a damaged windshield can make your car hard to drive as it poses you to high risks.
Sometimes, you cannot prevent windshield damages. The good news is you do not always need to windshield replacement. At C-THRU AUTO GLASS, we have a host of auto glass repair experts. When you come to our place, we examine your car's windshield and determine whether you need a repair or replacement.
We use advanced engineering technology in our windshield repair services, guaranteeing you're a lifetime solution. Also, we offer free mobile services for all customers within 50 miles range from our workshop.
If you're looking for windshield repair services in Apopka, Florida, we are here to serve you. Don't wait.  Call us on (321)-972-3347 for timely and quick windshield service.
MAKE AN APPOINTMENT
We provide professional Auto Glass Repair, Replacement & ADAS Services for your Car's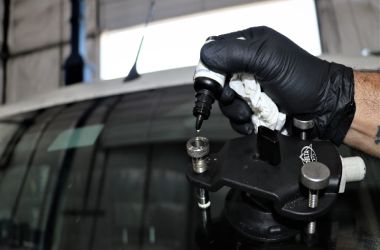 When do you need a windshield repair?
At C-THRU AUTO GLASS, we can repair all minor windshield cracks and chips. We examine your cracked windshield to determine whether it is repairable or a replacement is the best option. As professional auto glass service providers, we help you get value for your money. We can repair your windshield when:
The crack or chip on the windshield is not more than six inches.
It does not involve the front camera or sensors
There are few chips (less than three)
WINDSHIELD REPAIR
Certified Technicians To Repair Your Car's Windshield
How do we repair your windshield?
When you reach out to use, we assess the level of damage in your windshield. Our technicians can come to your place if you live within a range of 50 miles from our location. Also, you can book an appointment through a call or online.
After assessing your windshield and determine that it meets the above requirement, we proceed with the repair process.
Our repair experts use advanced engineering to suck air in the cracks and chip on your windshield. They then replace it with synthetic plastic resin treated with UV rays. The UV ray treated resin bonds the cracks together. This aspect reduces the visibility of the cracks, which restore your cracked glass to its original state.
We use the highest standards of windshield repair services. This way, we guarantee you that the repaired windshield will last for a lifetime.
Do you need ADAS Calibration services? We do that too! Contact us for professional services.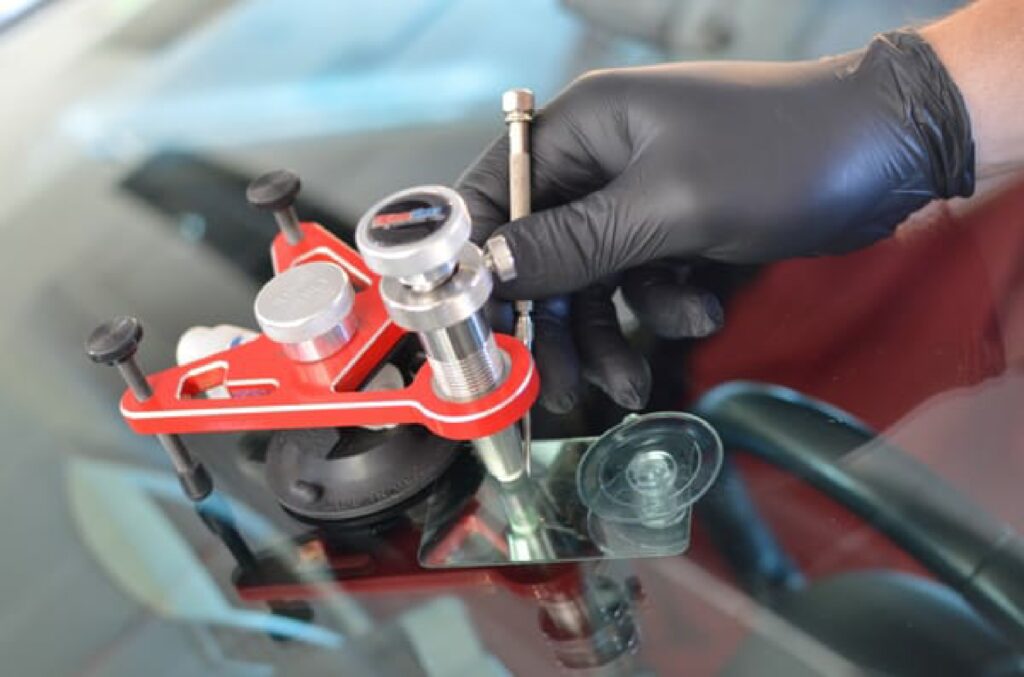 MAKE AN APPOINTMENT
We provide top professional services for your car
Why consider us?
At C-THRU AUTO GLASS, we dedicate our experts and knowledge to serve our customers. Here are some of the reasons why customers choose our service:
Quality and affordable services
Quality services are our norm. We always aim at putting a smile on your face and ensure satisfaction from our services. To improve your convenience, we come to your place. Also, we follow high-standards and integrity when repairing your damaged windshield.
Our services are timely and quick. Typically, our technicians will take around 45 minutes to restore your windshield. So, you can continue with your day to day affairs.
We understand that you do not plan windshield damages. For this reason, we make our repair services affordable. This is why we are among the most trusted providers of windshield repair services in Apopka, Florida.
Happy customers
Making our customers happy is the heartbeat of our company. For over 5 years, we have served over 4000 customers. All our customers are happy with our timely and quick service. You can also be among them by contacting us today in case your car has a cracked windshield
Auto glass repair and replacement expertise
We are not new in the auto glass repair industry. We feature a team of certified, highly trained, and skilled technicians with over 10 years of experience in this field. Also, we have a close link with top auto Automotive Glass manufacturers to ensure we are on par with new technologies in the industry. So, you can be sure of the best services at any time your work with us.
GET IN TOUCH
We would love to hear from you
ADDRESS
349 Mantis Loop Apopka FL 32703
BUSINESS HOURS
Monday-Friday, 8.00 am – 5.00 pm Saturday 8.00 am – 12.00 pm Sunday Closed
POPULAR SERVICES
Competitive quality services provided by our engineers
Windshield Replacement
For Any Make Year & Model Car's
ADAS Calibration
For Complete Camera Calibration