SERVICE OVERVIEW
Quality Windshield Replacement Services in Apopka, Florida
Are you looking for windshield replacement services in Apopka, Florida? We are here to serve you.
Your car is a crucial asset that helps you to move from one point to the other. But with a broken windshield, this will be impossible. A broken or damaged windshield poses a threat to you and your passengers. If your windshield damages are beyond repair, you do not have any alternative than replacing it. However, getting a professional windshield replacement service provider can be tricky.
Here is where we come in to help you. At C-THRU AUTO GLASS, we house skilled and certified auto glass repair technicians. We have been in this industry for over 22 years serving a customer base of over 4000. As such, we understand the danger of a damaged windshield, and we are here to ensure you are safe while on the road.
If you're looking for windshield replacement services in Apopka, Florida, choose C-THRU AUTO GLASS. Call us on (321)-972-3347 for a timely and quick windshield replacement service.
MAKE AN APPOINTMENT
We provide professional Auto Glass Repair, Replacement & ADAS Services for your Car's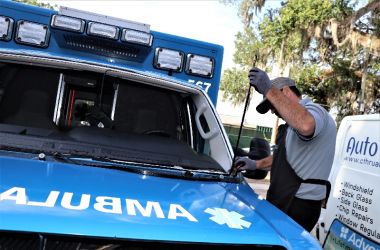 When do you need a windshield replacement?
The level of damage on your windshield is a determiner of whether a replacement or a repair will be the perfect solution. Some minor cracks and chips will only need repair using UV rays treated resin. However, large cracks call for windshield replacement. But when do you require a replacement? You will need to opt for windshield replacement services when:
The cracks are large than 6 inches
The damage involves your car's front camera and sensors
There are more than three chips
The current quality of your windshield
At C-THRU AUTO GLASS, our priority is your safety. So, we will not repair your windshield when a replacement is the best solution. For this reason, we pride in being among the top providers of windshield replacement services in Apopka, Florida.
WINDSHIELD REPLACEMENT
Certified Technicians To Replace Your Car's Windshield
How do we replace your windshield?
After assessing your car's windshield and determine that you need a replacement, we get our hands on task, and sure it is perfect. We ensure the use of proper skills and techniques as well as materials that improve your car safety. So, we have a set of windshield replacement service procedures that our team follows strictly.
First, the technicians will take you through our windshield removal, replacement, and installation processes. They will then remove your damaged windshield and replace it with a new one. We employ advanced adhesive techniques in the insertion of a new windshield. These techniques ensure that the windshield dries up within a short duration.
When done, our technicians will clean any glass debris left in your car using a vacuum cleaner. So, you'll be safe when driving out of our garage.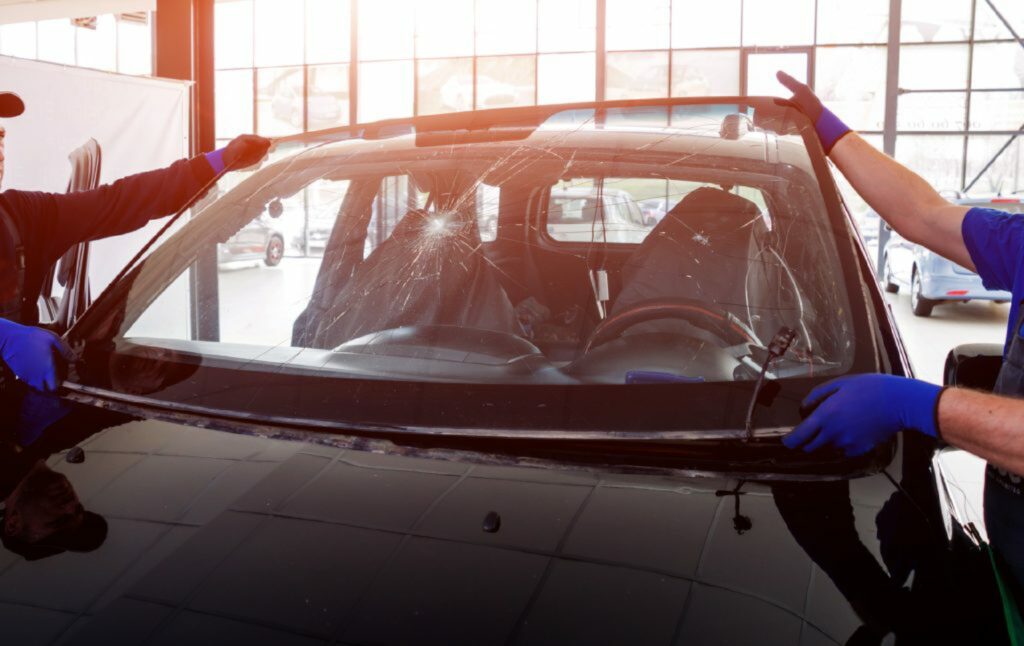 MAKE AN APPOINTMENT
We provide top professional services for your car
Why consider us?
Since opening our doors, we've helped thousands of car owners replace their windshield. When you consider us as your windshield replacement service provider, here is what to expect:
Certified and experienced technicians
At C-THRU AUTO GLASS, we engage highly trained and skilled auto glass repair technicians. All our technicians have AGRSS (Auto Glass Replacement Safety Standards) certification. We also work closely with the leading auto glass manufacturers. This way, we ensure that our team has the most current knowledge in the auto glass repair industry.
As well, our team consists of technicians with over 22 years of experience in the auto glass repair industry. So, you can be sure of excellent outcomes when you engage us in your windshield replacement.
Quality and affordable services
Our purpose is to help you restore your damaged windshield. For this reason, we use advanced windshield replacement technology at our workplace. This aspect ensures convenience and satisfactory services. Also, our services are pocket friendly.
Our professionals dedicate their knowledge and experience in offering quality services that guarantee you peace of mind. So, you will always have a reason to smile.
GET IN TOUCH
We would love to hear from you
ADDRESS
349 Mantis Loop Apopka FL 32703
BUSINESS HOURS
Monday-Friday, 8.00 am – 5.00 pm Saturday 8.00 am – 12.00 pm Sunday Closed
POPULAR SERVICES
Competitive quality services provided by our engineers
ADAS Calibration
For Complete Camera Calibration
Windshield Repair
For Treating Minor Windshield Cracks